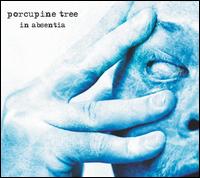 According to my modest opinion, Pink Floyd is the best group in the history of music. From their followers I know only two groups, which managed to produce music close to the authentic without being cheap imitators, rather producing an original musical suggestion, which only has been created under Floyd's shadow. The one group is Anathema (from Eternity onwards) and the other one is Porcupine Tree (needless to say that I write this as a compliment).

In this new album, the band has turned Floyd into a ghost, which haunts every song and especially the atmosphere of the album (for example "Lips of Ashes" could easily be included in "Atom Heart Mother" album), becoming thus even more free to compose original progressive, atmospheric songs. The electronica of their early days has subsided a lot and the surprise is that their sound is embellished with many (more than in the past) heavy metal elements (if it can be a surprise knowing that Steven Wilson is producer in Opeth's albums). In other words the new album is heavier, with the electric guitar building walls of amazing riffs at times. Dream Theater influences are present here intensely (listen for example "Wedding Nails"): when I pressed "play" on the CD I thought that I was listening to a Dream Theater unreleased track...but only for the first minute, because then the song takes an unexpected turn towards absolute Porcupine Tree music and I remain speechless wandering what a great talent Wilson must be!

After that I am sure that this is going to be a great CD and it is! One great moment follows the other. And we are talking about GREAT moments! Real highlights sculptured by divine touch, destined to wake up all your senses, fears, passions, pain, melancholy, questions, wash them in such a way that after listening to the album you feel as if you have entered purgatory. I suggest it for the small hours and for soul-searching. Psychedelic anthems are mixed with heavy moments, poetic lyrics and the company of classical instruments (many violins, violas and of course the piano which holds a leading role), which give a fragile atmosphere to the whole album.

I could say that the music is a mixture of Porcupine Tree, Pink Floyd, Radiohead, Dream Theater and many, many more. It is progressive music in the literal meaning of the term, washed in this melancholic British-like atmosphere. I doubt if someone outside the big island could have produced this album. Even the title is inspiring! I don't have many other things to say. Invest in this album if you love MUSIC or if you just need a good friend to keep you warm company in the long winter nights. I hope I am not unfair towards them with my mark...
Release Date
27 September 2002
by Alex Savatianos 9,5/10