SYSTEM OF A DOWN
"STEAL THIS ALBUM"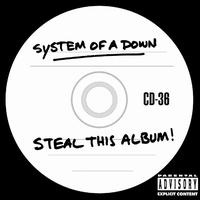 System Of A Down was really a surprise to me due to their very promising second album, which was called "Toxicity". So I believe that all their fans were waiting for the band's new work. And for sure that was something really hard for the band because the expectations of the fans after their previous album were actually very high! So to be honest the group seems to be in a song-writing frenzy...within a year, SOAD managed to release a brand - new album. Generally their music is kind of different from all the other shit around and consequently their new work seems to appeal to quite a big number of us, but unavoidable it is for a band to make such an impression to the music world (Toxicity) and escape without their latest work being compared to that. Again, they follow the same musical patterns that make them famous, and quite as it seems, they enjoy playing. Anyway, I don't think that that it will reach the sales of toxicity coz many people, including me have decided to follow the rhyme of the title...
D.F. 7/10
THE SPOOK
"SOME LIKE IT DEAD"

The Spook consists of six in fact perverted guys from Germany, who acclaim that they play Graverock! I don't know what those guys have in mind but I surely know that they rock very well. The music that they play is rock (or dirty rock 'n' roll if you like it best) with some punk and "sick-psycho" elements! I cannot describe better The Spook's music cause the whole result is quite genuine, quite "unknown" but truly good. Personally I enjoyed very much listening to songs like "A Ghastly Romance", the slow-tempo dramatic "Almost Alive", the "smart" "My Beauty Died" and the up-tempo "Voodoo Mummy". The rest of the songs are also fine. The whole album is so "strange" and the atmosphere that the songs are creating is so "weird" that you whether you're gonna love this album or you going to hate it. So, if, in general, you like rock music and you don't have any taboos in the kinds of music that you should listen to, then try out The Spook. They play really well and they will make you day that's sure! Also if you take a look at the improbable artwork of the album, you will surely understand that those guys are not kidding! To cut it sort in their own words: Graverobbing's not a crime!
T.A. 8/10
SOILWORK
"NATURAL BORN CHAOS"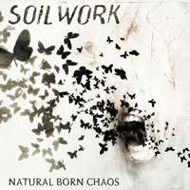 Soilwork are considering by many (including myself) as one of the most promising bands in the metal scene nowadays. And do not forget the good words that the "Metal God" Rob Halford has said for this band. Anyway, this is the new and the most melodic, I must say, (till now!) work of the band. The mixture of death/thrash metal with melodic, impressive choruses has the result to be born super songs like "Mindfields", "The Flameout" (with the incredible melodic refrain), "As We Speak", "The Bringer" and the unique "Song Of The Damned". I think that the idea of using more clean vocals in this album and especially in the choruses is great. The songs now are catchier and some of them may become hits among the metal community. I can't see why that fact must be not good for a band. For what reason bands with the capacities that Soilwork have, must not use melodic and clean vocals? They deserve and they must be more known to an audience which will not consists from death/thrash fans only. "Natural Born Chaos" is an excellent album from a great band, which I believe that in the future, will release many incredible albums. Trust Soilwork and "Natural Born Chaos" if you really like heavy melodic metal music. One of the best choices for this year!
T.A. 8,5/10
101 SOUTH
"ROLL OF THE DICE"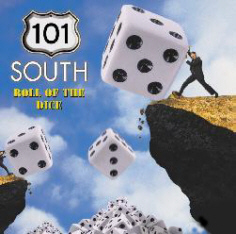 101 South is the side project of Roger Scoot Graig, who is the
keyboardist of Harlan Cage. "Roll Of The Dice is their second album that they release, and once again they play excellent melodic rock. Although is the second album that Roger has released in the same year, I must say that it sounds very fresh and it has many great songs such as, the very good "What's Your Game", the homonymous: Roll Of The Dice", the atmospheric "Don't Stop Believing, the amazing "Borderline"and one very emotional ballad which is called "Dark Cloud On The Horizon". Also I think that the voice of Gregory (who is the singer of the band) is a little bluesier and higher than the voice of Harlan Cage's Larry. And in this point I should inform you that also the rest of the songs are very exciting. This album is for sure one of the best of this year in its genre of course. All that you have to do is to buy "Roll Of The Dice" and enjoy with the great music that Roger is composing. Ahh, and I must not forget to thank Roger for giving us such a great music! What are you still waiting for? Just buy immediately this album and just push the "play" on your cd-player.
T.A. 8,5/10 K.P. 8/10
SILENT RAGE
"STILL ALIVE"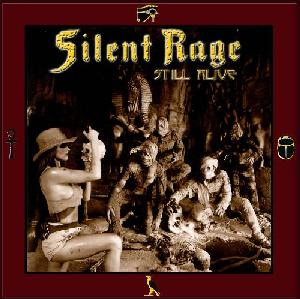 Silent Rage's comeback was better than I was expecting! The new album which has the fitting title "Still Alive" is really alive and kickin'! Silent Rage are finally back after many years and they have wrote some remarkable songslike the homonymous "Still Alive", the powerful "Remember Me" (which will remind you Billy Idol) and the excellent "Unchained", which was written by the legendary Dianne Warren. Some songs of this album are really nostalgic and they might remind you the good old bands like Kiss, Motley Crue and Poison. Also the cover of Alice Cooper's "Is it My Body" is truly cool. Maybe the mighty grunge scene once stopped their way back in the 90's but now after all those years the band is back and the grunge genre has disappeared! So, that thing shows that the band members actually love the music that they play! The people that liked Silent Rage and they were disappointed from their long absence all those years,will like this comeback album! Personally I enjoyed "Still Alive" very much.
T.A. 7,5/10 K.P. 7/10
SCAR CULTURE
"INSCRIBE"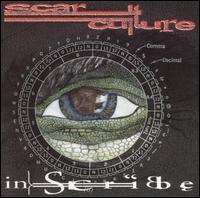 Scar Culture is an extreme metal band that was formed in New York in 1997. Their music style is closer to death metal but definitely they also have many influences and elements from the nu-metal scene and from bands like Slipknot. Personally I prefer the Old-Florida Death metal school but I prefer fewer groups that play nu-metal. They have some good elements in their songs but the whole album is a little bit predictable and becoming little boring after 3-4 times after you have listened to the album. Any of you that like nu-metal and Slipknot better check out Scar Culture, but all those who don't like the above better stay away from this album and this band.
T.A. 6/10
SUSPERIA
"VINDICATION"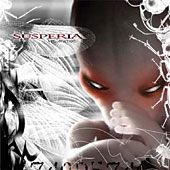 Susperia is another one all-star metal band that's coming from the Norwegian metal elite. This is their second album ("Predominance" is the first album of the band and it was released last year) and the music style is a blend of death-thrash and black metal music with a dark mysterious atmosphere. Athera's vocals has been improved since the previous album of the band, and it's my opinion that in the future they should use more clean vocals than the brutal ones cause they're fitting better with the music. About the music part of the album now, you can find good guitar themes here (both in the riffs and the lead parts), a very good rhythm section and a singer that his voice is full of passion and hate. So if you like the previous album of the band, this one will blow your head up! Songs such as "The Bounty Hunter", "The Bitter Man" and "Bleed Yourself", present the music style that the band has. My objection is that I noticed that some songs of the album are just riffs-cento of famous metal bands. Susperia's "Vindication" is not one of the best choices for someone who likes extreme metal music, but if you have the chance just listen to them.
T.A. 6/10 K.P. 5/10 A.S. 4/10
STAR ONE
"SPACE METAL"
This is the new project of Arjen Lucassen, known from his main project Ayreon. Ouf, "space metal"! As if we didn't have enough "labels" for the different genres of our music. To be honest though, the sound of the album might be close to European power metal, but this "space" feeling is profound here. The music that Star One play is quite near to Ayreon's one, so much that I cannot understand why Lucassen had to release the album under a different name. Anyway. For those who haven't heard Ayreon's works, I can describe the sound as power metal, based on keyboards, with choirs and loads of space elements (imagine the way Hawkwind structured their songs). For once more Arjen has beside him many popular artists of the metal scene. The result? Very good for once more. To be honest Lucassen's projects are a kind of guaranty of high quality - lyrical and imposing. The limited edition of the album includes a second CD (40 minutes running time) with various "surprises" for the fans. So, space metal, and be ready to get lost in a whole different solar system of electricity and traveling through time (listen for example to the amazing "The Eye of Ra" and you will be transcendent). However I have an objection, which to be honest applies to most of Lucassen's projects that I've heard so far (I might be wrong but this is what I get from his music): the songs and the total time of the album are really long, so that it becomes boring. I can hardly finish listening to a song ...not to mention the whole album at once. But I am telling you, this is my impression and it might be wrong. Those who like Arjen's works will definitely like this album. Those who don't know him...give him a try.
A.S. 7/10
SIRENIA
"AT SIXES AND SEVENS"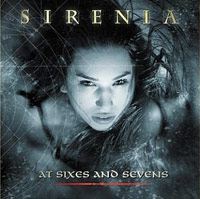 Sirenia's debut is a fact. "At Sixes And Sevens" is an album that the fans of Tristania but more the goth-metal fans will surely love. It's true that there were many who where disappointed by Morten Veland's farewell and I was one of them. Those same fans can rejoice now his return in the new scheme of Sirenia, as his long-awaited comeback is a reality!! Sirenia presents an excellent album that will please even the most discerning fan. I heard the album many times and I would describe it as a dark album with strong melodies, and melancholic atmosphere, but at the same time, as an album with many catchy parts tied with glorious death elements. Surprisely I noticed that even of the fact that Sirenia's music is full of melodic parts and emotions, there also some tracks with more aggressive parts. Pay some attention to tracks like "In A Manica", "A Shadow Of Your Own Self" and to the marvelous ballad "In Sumerian Haze". Telling about that ballad....and as is to be expected, At Sixes and Sevens, also presents heavenly female vocal lines that are all blended together into a special and indescribable sound. In addition the production is also very good, and helps the music much, and also helps in the creation of the specific atmosphere of the album. There's no doubt that the band is doing a great job and that the Gothic metal scene rebounds the glory that is fair to have!!
K.P. 8,5/10
SYMPHONY X
"THE ODYSSEY"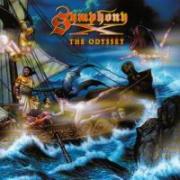 Sixth studio effort for the American power-progsters. I've been following the band since its third album, the monumental "Divine Wings of Tragedy", and although every release was in high standards, I never thought that it would surpass the aforementioned album. Luckily I was wrong! Their new release is an astonishing, complete masterpiece of pure prog-power metal! The band stepping with one foot on the US power stage and with the other one on US prog genre has evolved its own music style, characterised by sharp, penetrating riffing, melodic keyboards and a rhythm section solid as reinforced concrete! In "The Odyssey" this style is even more evolved and the band shows all its qualities. Furious prog metal anthems, with definite structure, which allow even the most unexperienced listener to follow their ideas. Stormy parts are mixed with lyrical, melodic ones creating an enchanting whole. The highlight is of course the last song "The Odyssey" with its 24 minutes of duration, where the band gives lessons how this music should be played. Fans of the group must already have this album...as for the others do your selves a favor and go listen to it.
A.S. 9/10
SATYRICON
"VOLCANO"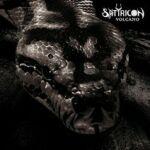 Satyricon are back with a new album that is called 'Volcano" So as you have already guessed they still play black metal music without the flutes and in general their atmospheric elements that they use to have in their first releases. The music style of their new album as I told is very close to the Norwegian black metal scene with the known Satyricon elements. I strongly believe that the black metal fans and also the fans of Satyricon will like very much "Volcano" and songs like the strange "Angstridden" that has some paranoid female vocals in the middle of the song, and the "sick" atmospheric "Black Lava" which is enriched with female vocals too and that lasts 14:30 minutes! Satyricon is one of the best bands in black metal music nowadays and that's is a fact. Well, I don't think that with "Volcano" they are going to gain more fans but their fan base will continue to respect them. Satyricon is a band that releases very good albums and believe this ain't gonna change with their new album. Those who know them very well will for sure trust them again and again and again. Black metal all the way!!!
T.A. 7/10
SOULFLY
"III"

Max Cavalera's Soulfly have released their new album, which is called "III". So to have a very strong result, they hired the veteran producer Terry Date (i.e. Pantera, Deftones) to remix the new album. And I must say that the result is finally very good. The album, although that is in the same style with the previous Soulfly's works, is very powerful, aggressive and Max sings like he is really pissed off! The album opens with a very dynamic song "Downstroy" and for sure you will like it very much. Another good songs from "III" are, "Enterfaith", "Call To Arms" where it will bring on your mind the good last works of his previous band Sepultura (I mean "Chaos A.D." and "Roots"), and of course the instrumental and really relaxing "Soulfly III" (the folk song of the album that is full of cymbals). In the album also are including two covers, one from Sacred Reich "One Nation", and one from Chico Science "Sangue De Bairro". One thing is for sure, that I enjoyed those two covers. Well the fans of the band will buy and they will like very much the new Soulfly album. "III" is a very good and aggressive album, which approves that Max hasn't stopped making good music.
T.A. 7/10
STEVE SYLVESTER/DEATH SS
"HUMANOMALIES"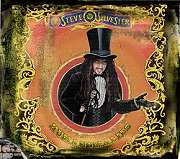 Steve used to be the vocalist of the Italian cult legend DeathSS. Now he returns with this album in order to resurrect their spirit (following the album "Panic"). He is supposed to play this mixture of horror, electronic, industrial rock, nu-metal or whatever it might be called (sounds like Nine Inch Nails, Marilyn Manson, Glenn Danzig but it is much worse). The things is that if this CD is just a joke, then ok (although I don't see why one should spend 18 Euros on a joke and not buy a really good album), but if this isn't a joke then things are serious. I didn't manage to listen to this more than once and I really believe that this is no music rather some annoying sounds without any trace of harmony, someone who growls all the time, a guitar screeches etc. In fact what I can call this, is maltreatment of music! The only interesting song I've heard is "Circus of Death". I seriously believe that CDs like this give a bad name to our music. I know I might insult some people and be unpleasant but this is my opinion. Plus I don't see why we should listen to the masturbational tendencies of someone and yet perceive it as art. Anyway. If you like this kind of industrial, weird nu-metal, and I don't know how else to call it, sound (I don't use the word music), then go ahead. Someone wrote in a magazine that this is a modern version of Alice Cooper. GOD HELPS the one who wrote this and save him from his sin!!! Setting aside that it doesn't resemble an inch to Alice's music; this thing is hardly a hair from Alice's balls!! The mark is symbolic...
A.S. 3/10
P.S.: Don't even get me started with the literally execution on Stones' "Sympathy for the Devil". It's good that Stones are rich; otherwise they could drag these guys to the courts and make a fortune out of it.
STEEL PROPHET
"UNSEEN"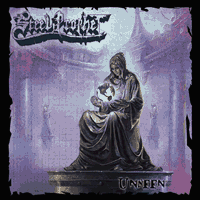 I was really surprised with the previous release of the band. So I was looking forward to listen to their new work. Well, now that I have listened to the album many times I can tell a couple of things about it. I don't know (or it is difficult to say so) if this album is better than the "Book Of The Dead". But one thing is for sure: "Unseen" is a great album which has a few remarkable songs like, "Truth" "Rain Walker" and One Way Out" (which is simply the best song of the album). I know that Steel Prophet with every new album they release, they are becoming better and they are ready to be one of the "hot" names in the heavy/power genre. I'm sure that the fans of the band will love "Unseen" and they gonna buy this album. The most important thing for us is to see who will be the new singer of the band and which will be the musical way that they will choose in the future.
T.A. 7,5/10
SINERGY
"SUICIDE BY MY SIDE"
Sinergy's third album is a hymn to heavy metal music. Straight, pure heavy metal with heavy guitars, following Judas Priest's and Iron Maiden's lessons. However they are far from being just cheap immitators, as they embelish their music with a variety of sounds, power metal bridges, multiple voices etc. The production is crystal clear and close to the modern heavy metal sound. To be honest I didn't expect to listen to something that good. The advantage of the album, in comparison to other reckordings of the same genre, is that you don't have to listen to the first song and be sure that you have heard the whole album. On the contrary the songs vary to each other as you can hear straight fast songs like Spit on your Grave, songs with refrains directed to excite the crowd in the gigs like Violate, and rythmic songs like Suicide by my side. My only unpleasant observation goes to Kimberly, as she doesn't have to try and sound that bad, in order to convince us about her being a good metal vocalist.
A.S. 7,5/10 T.A. 8/10
STYGMA IV
"IN THE HUMAN TWILIGHT ZONE"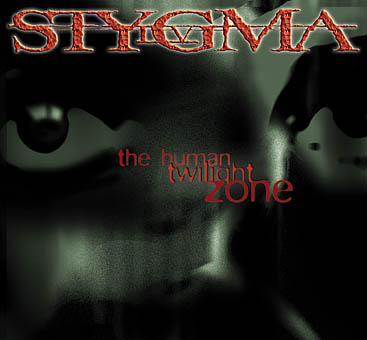 "In The Human Twilight zone" is the new album of Stygma IV. There's no doubt that the band has just released a real strong and powerful album and get superb reactions for all over the world. The band finally managed to stabilize and secure it's name as STYGMA IV Although the name's problem, Stygma IV, are still the same four musicians, that means Herb, Alex and Gonter who are play together for 12 years and of course Ritchie the singer who is in the band for 7 years Stygma IV seem to be very proud of this!!!! The dynamic vocals of Ritchie Krenmaier, the heavy guitars riffs of Maier but also the bass "dressing" of Hilzensauer are composing the very special sound of Stygma IV. In The Human Twilight Zone…Songs like "Stygmatized", "Omega", or "Void" has…"stygmatized" the sound of the band...but what can I say for a song like "Sleep"??? This song is unique in all the ways!!! Take a look and check the Interview's Link on this web-zine and read the interview with Stygma IV…in there, Günter Maier, -the guitarist of the band- was asked about "Sleep" and told us "There are many parts to discover in this song…" Something else that I liked very much in this album is that this time (contrary to the previous album "Phobia") the lyrics are not talking about fears in human life but they are about the very bad things which happen daily on our planet, about abysses in human life, war and the loss of the ability to love….."In the Human Twilight Zone" is definitely a great album..don't miss it!
K.P. 8,5/10
SILVER SERAPH
"SILVER SERAPH"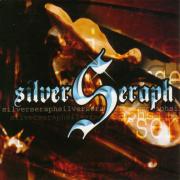 Silver Seraph is a band from Sweden and as I have guess that this is their first homonymous album. Well the members of the band, as anyone can see, love bands like Rainbow, and Malmsteen. The music that they play is symphonic hard rock with many neoclassical metal elements. The whole thing might seem a bit confusing, but the things are so simple. Just listen to songs like "7th Day Of Babylon", "Desperate Heart" (with the sweet melodic chorus), "Black Rain" and the incredible mid-ballad "Loving You". The members of the band seem to like best the 80's metal scene when the specific genre was actually popular. In fact this is not a bad thing, cause it proves that the band is playing the music that they truly be keen on and admire. As a matter of fact, the band's playing pretty good and naturally this album will be appreciated, from the fans of Malmsteen and Rainbow and generally the fans of symphonic hard rock/metal music, a lot. If you consider yourself as a fan of this genre just try in some way, to listen to Silver Seraph. Perhaps this album isn't the best of the year, but the guys here have made a beyond doubt nice work that's full of passion and honesty! Personally I'll wait for the next effort of the band to see if they will have a progress as a band and as musicians. Before I finish, this review I'll suggest you to listen to "Silver Seraph" and decide for yourselves.
T.A. 7/10