---
Unfortunately DEMON DRIVE split up!!! The official statament of the band says: After 5 studio albums and 8 active years in the music business, with Demon Drive one of the most influential bands from Germany now has friendly called it the day. Each musician will go their own way now. While producer Michael Voss is currently concentrating on producing his bands SILVER and BISS, Jochen Mayer (bass), Frank Kraus (drums) and Thorsten Koehne (guitars) are looking for new bands to join. If you're interested, please drop us a line at info@germusica.com and we will forward your request.
Read below what Jochen Mayer, the bassist of the band told to Metal Abyss... I can only say that It's a pitty to see so good rock bands to split up due to the disinterst of the fans!

"Unfortunately sales figures didn't meet the expected and now we're just out of power & strengt to carry on since hardly any people were willing to follow us on our Rock & Roll way. After five albums and much blood, sweat and tears ... frustration is too
strong!"
---
Reb Beach & Doug Aldrich, said that WHITESNAKE have taped "some 80 shows" and plan on releasing a live album before getting to work on a brand new studio album!!! In the six or seven months they'll have off after the tour, Reb plans on recording a new solo album that he's already began writing / working on. Doug said he'll either do a solo album or session work. They said that Dave has a three to five year plan for Whitesnake that includes non-stop touring, the live record, maybe a (live) DVD and new studio albums.
---
ALICE COOPER EYES A NEW STUDIO ALBUM:
Eagle Records (side label in conjunction with Eagle Rock / Spitfire Records) have announced details of the new Alice Cooper album, due later this year.
The CD was produced by Andrew Mudrock Murdoch (Godsmack, Powerman 5000). It was recorded in a minimalist studio setting, unpretentious and live, with all instruments recorded at the same time using very little multi-tracking.
The Eyes Of Alice Cooper was co-written by Alice with guitarists Eric Dover and Ryan Roxie.
The track listing is: Detroit City . What Do You Want From Me? . Love Should Never Feel Like This . Spirits Rebellious . Novocain . Man Of the Year . Bye Bye Baby . Be With You Awhile . I'm So Angry . Between High School and the Old School . This House is Haunted . Backyard Brawl . The Song That Didn't Rhyme.
---
IMMORTAL split up!
Behind a dry statement, Abbath, Demonaz and Horgh put an end to Immortal, after 13 years of career for personal questions. It's unknown yet if they're gonna continue with other bands.
---
MY DYING BRIDE...
Yorkshire's best bitter men are holed up in Academy Studio's recording the follow up to 2001's massive The Dreadful Hours album. No title as yet, but as the band recently celebrated their 13th anniversary the working title is The Thirteenth Chapter. We've lurked around the studio a couple of times for a sneak preview & can report back that it's sounding very dark & very twisted. The session ends in August with the album set for release on October 20th. A one off UK show at The Astoria on Halloween will celebrate the release.

The band also take a couple of breaks from recording in July to play the 'With Full Force Festival' (Germany) on the 6th. 'The Skeleton Bash Festival' (Austria) on the 26th July & 'Sziget Festival' (Hungary) on the 31st.
---
ROB HALFORD REUNITES WITH JUDAS PRIEST

!!!

WORLD TOUR COMING IN 2004

SEVERAL PROJECTS ARE IN THE PLANNING STAGES


After more than 12 years apart Judas Priest and original lead vocalist Rob Halford have reunited for a global live concert tour in 2004. The definitive Judas Priest lineup of Rob Halford, lead guitarist Glenn Tipton, lead guitarist K.K. Downing, bassist Ian Hill and drummer Scott Travis are back.

The original band members have been re-establishing their personal and professional relationships since 1999 along the way sparking hundreds of reunion rumors.

Several exciting projects, in addition to the 2004 world tour, are in the early planning stages.

The long-awaited reunion of Judas Priest and Halford will thrill fans around the globe, and once again provide them with the opportunity to see and hear the band that defined Heavy Metal as we know it today.

Judas Priest rose from the gritty, working-class steel town of Birmingham, England, and became one of the biggest bands in the world. Judas Priest are considered the groundbreaking inventors of true Heavy Metal music. From their debut release 'Rocka Rolla' through monumental albums such as 'Sad Wings of Destiny,' ''Sin After Sin,' 'Stained Class,' 'Hell Bent For Leather,' 'Unleashed in the East,' 'British Steel,' 'Screaming for Vengeance,' 'Defenders of the Faith' and 'Painkiller,' titanic songs like "Victim of Changes," "Sinner," "Exciter," "Hell Bent for Leather," "Living After Midnight," "Breaking the Law" and "You've Got Another Thing Comin' '' were born. Judas Priest defines and epitomizes both sonically and visually the Heavy Metal genre.

Next year's reunion tour will also celebrate the band's 30th anniversary.

Judas Priest and Ripper Owens, who replaced Halford, have parted amicably by mutual agreement. The band is very grateful for Ripper's work in helping them to continue to bring Judas Priest's music to their millions of fans and they expect big things for him in the future.

Updates will be posted regularly at www.judaspriest.com
---
THE RETURN OF BLUE MURDER?:
It seems the future of a Blue Murder re-union is getting brighter. And even better, we are talking the classic Blue Murder line-up here! I had heard news of possible September gigs in Europe, so I sent out some e-mails to get a possible update on the band that recorded one of the great herd rock albums ever, in their classic self-titled debut.
Tony Franklin today passed along and verified the following statement from Coallier Entertainment:

"Whilst on tour with Thin Lizzy, John Sykes has had a constant stream of questions from fans, promoters and venues alike, namely, "Will there be a future for Blue Murder?"
"I can tell you that all three members of Blue Murder have been in contact with each other and are looking at the possibility of doing some dates in the near future. Currently, John Sykes has touring commitments with Thin Lizzy, Carmine Appice is also on tour and Tony Franklin is doing session work and also enjoying the birth of his new daughter.
So, is Blue Murder to be or not to be? We are one step closer to the possibility and will keep you informed of the progress. The members of Blue Murder would like to thank all the fans for their continued support."
Fantastic news I am sure you will agree! Stay tuned!
---
MTM have added a couple of extra details regarding the Hughes Turner Project - HTP2 album. In comparison to the debut album the line-up changed a bit - Ed Roth is now playing the keyboard and again J. J. Marsh on guitars and Shane Gaalaas on drums. Steve Vai is appearing on Losing My Head with a great guitar solo and Jeff Kollman appears on Burning The Sky in the outro guitar solo! The release is scheduled for September 29th.
---
FIREHOUSE'S PRIME TIME TRACKS:
Firehouse's new studio album Prime Time is due in Japan September 18, via Pony Canyon. The label have announced details of the tracks to be featured on the album.
They are: Home Tonight . Perfect Lie . Body Language . Door To Door . Holding On . Prime Time . Crash . Let Go . Take Me Away
---
Frontiers Records is pleased to announce all details concerning the European release of Canadian melodic hard rock masters Harem Scarem's brand new studio album Higher.
The final track listing will include the following ten songs:
Reach; Waited; Give It To You; Lucky One; Torn Right Out; Run and Hide; Higher; Gone; The Lie; Lost
The album marks a definite return to straight-ahead melodic anthems, but still features a very contemporary melodic hard rock edge and will definitely please both the fans who appreciated Weight Of The World and all the ones who still have a soft spot for the first two albums.
Frontiers Records plans to release the album in Europe on September 15th 2003.
---
THE MOUNTAIN KING CONFIRMED FOR PROGPOWER USA IV

ATLANTA Savatage's Jon "The Mountain King" Oliva will join Fates Warning's Ray Alder as a special guest at ProgPower USA IV on Friday, September 5 and Saturday, September 6 at Earthlink Live in Atlanta.

"I think bringing Jon and Ray to the fest simply adds to the mystique of the show", said promoter Glenn Harveston. "It will give the fans
a chance to interact with legends of the genre. Hell, I'm excited for the chance to drink a beer with them myself."

The sold-out event will feature headliners Nightwish and Rage along with Symphony X, Evergrey, Circle II Circle, Vanden Plas, Secret Sphere, Mercenary, Pagan's Mind, and Redemption.

The festival, North America's premiere festival for progressive and power metal music, officially sold out in May, more than three months in advance.

ProgPower USA, an international affiliate of the Netherlands' ProgPower Europe, is sponsored by Pacific Drums, Sabian Cymbals, Evans
Drumheads, Shure Microphones, Ultimate Support Systems, Sensory Records, and Metal Ages Media.
Visit www.progpowerusa.com for complete event information.
---
THE GREAT WHITE/L.A. GUNS/XYZ TOUR HAS BEEN CANCELED THERE WERE SOME INSURANCE ISSUES FOR GREAT WHITE THAT COULD NOT BE SOLVED AT THE MOMENT

"WE XYZ ARE VERY DESAPPOINTED WE WERE LOOKING FORWARD TO DO THIS TOUR AND WERE ALL SET TO GO
WE REALLY THOUGHT THIS MEMORIAL CHARITY TOUR WAS A GREAT IDEA,SINCE SO MANY PEOPLE GOT AFFECTED BY THIS TRAGEDY AS FAR AS TOURING THIS SUMMER WE ARE WORKING ON OTHER
POSSIBILTIES AND HOPE TO BE ON THE ROAD BY THE END OF JULY". TERRY ILOUS - WW.XYZMUSIC.COM
---
Ancient Rites press-statement:
Ex-guitarist Bart back on the front!
Guitarist Bart Vandereycken, responsible for the great and distinctive guitarwork on the EP's and first two Ancient Rites albums, is back within the ranks... full force and ready to wield his six string axe again!
Gunther speaks:
"After all the rip offs we endured in those days, Bart - fed up with the music industry - left the band seven years ago. He has always turned down all other offers from bands to join them (amongst 'em an offer of Cradle Of Filth before releasing their second album!) because to Bart it was Ancient Rites or nothing. But against all expectations he has just accepted our offer to rejoin the Rites gardes! Rehearsals are already started and I can tell you the vibe of the old days is back. Now we will combine the heaviness of the elder days with the progressive/melodic course of the latest Rites releases. The Ancient Ones ride out again! The Cult continues!"
Bart will celebrate his return live-wise in Finland on the Numirock festival.
---
On July the 28th Century Media's gonna release the fifth studio album of the NEVERMORE, nine years from their birth. The tracklist of "Enemies of Reality" is the following: Enemies Of Reality (5:10) Ambivalent (4:12) Never Purify (4:01) Tomorrow Turned Into Yesterday (4:34) I, Voyager (5:48) Create The Infinite (3:37) Who Decides (4:15) Noumenon (4:37) Seed Awakening (4:30).
---
MATTHEW BARLOW LEAVES ICED EARTH!!

READ THE FOLLOWING STATEMENT BY MATT:

In December of last year, prior to Iced Earth signing a new record deal, Jon and I had a sit-down concerning what I felt was best for my future and the future of Iced Earth. I told him that my heart was no longer into performing music and I intended to stand down from my position in the band in pursuit of what I felt would be a more satisfying career and consequently a more fulfilled life. Jon was very adamant that I should not leave the band, and asked me not to do something that I might live to regret. I was compelled to stay with it, but as it turns out my course had remained altered.

For you to understand my position on this matter, I feel I must explain myself. As for many people, in and outside of the United States, the events of September 11, 2001 had a profound impact. For me personally, it shined a new light on life. It forced me to realize how precious and how short life is. I feel very fortunate to have been a part of something that has affected so many throughout the world, but I believe that what I am striving for will also reflect positively on those I come in contact with.

I am presently going to school in order to obtain my Bachelor's Degree in Criminal Justice Administration. When I have received my degree, I intend to follow with a career in law enforcement administration.

I realize that it may be difficult for some of you to understand the decision that has been made, but please believe that it has been made to preserve the integrity of Iced Earth. I know that there will be people who bad-mouth the band and me for this and that there will never be a good enough explanation. For those people, I feel pity that they must live through others and I hope that someday they will find themselves in another place. I have been on a great ride with all of you and I have not a single regret. There are great things to come from Iced Earth and we will all be there to witness them.

I wish Jon and the guys well and I thank you in advance for your support and understanding.
Best wishes,
Matt.
---
Henry Ranta has left Soilwork!
Here is the letter from Henry.
"I guess this is supposed to be a statement of why and when I decided to leave Soilwork, but since this is a well thought out decision (not an easy one though) I will try and keep away from the sentimental "Bullshit" and just focus on the hard facts. Combining my daytime job, rehearsing, recording and touring with Soilwork has basically worn me out. This didn't really make a difference the first couple of years in Soilwork, but as time went on I started digging a black hole for myself.
For the past two years I haven't really found any joy playing, and with all the tours coming up this year I felt that it was time for me to leave. Playing in Soilwork has been my life 24/7 for five years now, and at one point last year, I started to open my eyes to a lot of things that has been neglecting, just because I had been to concentrated on one thing only. Basically I'm gonna start investing more time in things that are making me happy right now. Ill take a peek at the other side, and I'm pretty sure that I'll enjoy what I'll find But you're not gonna get rid of me yet though. It's not like I'm gonna stop playing drums. You will still hear me fucking shit up in The Defaced and other projects. A really big thanks to all Soilwork fans for amazing support throughout years - Love ya all!
Finally I would like to say a big fucking "hell yeah" to the band for five beautiful years of insanity."
Sincerely,
Henry Ranta.
---
Annihilator and vocalist Joe Comeau have gone separate ways. According to Jeff Waters: "Joe and I had a difference of opinion on an issue (not of a musical nature) that just couldn't be resolved mutually." The new vocalist of the band is Dave Padden.
---
Raymond Herrera declared in a recent long interview that in agreement with Roadrunner they'll surely continue without ex leader and spokeperson Dino Cazares. He said that Dino was an obstacle to the introduction of any original idea, just to sell them as his own after the release of every album. The new guitarist will be ex bassist Christian Olde Wolbers, considered by Raymond as a true source of ideas.
---
Fates Warning will go on tour to support Dream Theater and Queensryche with Nick DiVirgilio at the drums, replacing Mark Zonder that could not for personal commitments. At the second guitar they'll have Frank Aresti, old long time guitarist of Fates Warning themselves.
---
The survey to choose the worst line-up in metal history has come to an end with the election of Varg Vikerness as weak keyboard player! the line-up features, as well as the poor Varg: Joacim Cans of Hammerfall behind the microphone, Munky of Korn and Luca turilli of Rhapsody at the guitars, Joey DeMaio of Manowar at the bass and Brad Wilk ex Rage Against the Machine at the drums. Class is not water!
---
Ancient Rites press-statement:
Due to personal differences Ancient Rites decided to end the cooperation with Jan Yrlund (ex-Lacrimosa/Prestige) during the "Generation Armageddon" Tour of Ancient Rites. www.ancientrites.be
---
Frontiers Records is utterly proud to announce the long awaited return of ZEBRA !
The mighty American power trio, led by none other than the amazingly gifted guitarist and singer Randy Jackson (The Sign, China Rain), is finally back with a new album to be released in Europe on Frontiers Records, on July the 7th 2003.
Label President, Serafino Perugino, comments: "For us this is a dream come true. We have been talking to Randy for 5 years now and this album is a culmination of a long hard work together. We hope the fans will be pleased to welcome back one of the most talented rock bands ever!".
The album is simply entitled "IV" and shall include the following eleven tracks: Arabian Nights (available for downloading via the band's official website www.thedoor.com); Light Of My Love; Who Am I; The Angel's Calling; KK Is Hiding; Free; So I Dance; Waiting To Die; A World That Is Learning; My Life Has Changed; Why.
---
ANDREA HAUGEN (Hagalaz' Runedance) will release her next album under her old artist name NEBELHEXE. She feels the need to explore new musical sounds, find new inspiration in her music and she seeks more artistic freedom in her musical expressions. She will focus more on her personal feelings, dreams, obscure experiences and her magical world. So look out for NEBELHEXE. Besides her music, Andrea Haugen, or again 'NEBELHEXE', is also exploring other interesting artistic areas, she is working on visual art and film concepts and is currently working with like-minded individuals from the alternative scene on various projects. Rumours has it she is currently also working on a musical project and a theatre play with Martin Walkyier (ex-Skyclad and Sabbath).For more information: www.nebelweb.com or www.nebelhexe.com
---
WITHIN Y ia anew band that performs a furious and modern mix of melodic Death and haunting Thrash Metal in the vein of bands like The Haunted, Soilwork and In Flames. In August the band will enter META4 STUDIOS in Gothenburg (Sweden) to record their debut-album with the working title EXTENDED MENTAL DIMENSIONS. Release is scheduled early 2004.
Cover-artwork will be created by art-wizard NIKLAS SUNDIN at CABIN FEVER MEDIA.
Their FEEBLE AND WEAK demo already received tremendous press-response, among others a 10 out of 10 score and 2nd best demo over 2002 in Swedish Close Up Magazine.
"SO YOU THOUGHT GOTHENBURG METAL WAS DEAD !?!?!? THEN YOU SURELY HAVEN'T LISTENED TO WITHIN Y..."
Official website: www.withiny.tk
---
Metal Blade Records are proud to announce the signing of DISILLUSION, maybe the most talented newcomer band Germany has to offer right now. The three-piece from Leipzig are press darlings and received outstanding reviews for their two MCD's "Three Neuron Kings" and "The Porter". Right now, DISILLUSION is working hard on their full-length debut, which will be released by Metal Blade in September/October 2003 under license from Voice Of Life Records. All following albums will be released directly under the banner of Metal Blade.The band comments the development as well: "We are all very happy about the progression DISILLUSION did during the last two years. We want to thank Voice Of Life Records for their support and co-operation!"
You can find further details, free MP3?s and regular news-updates on the excellent band site: www.disillusion.de
---
BRAINSTORM have finalized the track listing for their upcoming Power Metal crusher "SOUL TEMPTATION"!

1. Highs Without Lows
2. Doorway to Survive
3. The Leading
4. Nunca Nos Rendimos
5. Fading
Trinity of Lust
6. Shiva's Tears
7. Fornever
8. Soul Temptation
9. Dying Outside
10. To the Head
11. Rising

The limited edition (Double Digi Pack) of "Soul Temptation" will also feature the bonus track Amarillo and a free LIVE DVD, recorded live at the SUMMER BREEZE FESTIVAL 2002 (five cameras, Dolby surround 5.1).

Here's the final track list of the DVD:
1. Metus Mortis (Intro) (from "Metus Mortis", 2001)
2. Blind Suffering (from "Metus Mortis", 2001)
3. Crush Depth (from "Ambiguity", 2000)
4. Shadowland (from "Metus Mortis", 2001)
5. Voices (from "Unholy", 1998)
6. Checkmate In Red (from "Metus Mortis", 2001)
7. Liar's Edge (from "Hungry", 1997)
8. Hollow Hideaway (from "Metus Mortis", 2001)
9. Under Lights (from "Metus Mortis", 2001)

"SOUL TEMPTATION" will be released on July 15th!!!
---
NEVERMORE are currently in the studio with producer Kelly Grey (Queensryche, Dokken) recording "Enemies Of Reality", their follow-up album to 2000's critically-acclaimed "Dead Heart In A Dead World".
Vocalist Warrel Dane provides an update on the progress made:
"EoR is well underway, sorry it took so long to get started with the studio report but this time we are all still working our regular jobs and recording so things are a bit hectic. All the drum tracks are done. All the bass tracks as well as the main guitar tracks are done. Jeff [Loomis] is doing solos as we speak. I have 3 main vocals done and things are going very good. [Producer] Kelly [Grey] is really easy to work with... so put your fears to rest!! Be patient... the enemy awaits..."
In addition to playing at the BW&BK 6-Pack Weekend (June 13th & 14th in Cleveland, Ohio), NEVERMORE are also confirmed to play Friday night at the New England Metal & Harcore Fest in Worcester, Massachusetts on May 16th.
---
POISON singer Bret Michaels' new solo record, "Songs Of Life" will be in stores on May 20th. You can view the video to the first single "Raine" off his official website, www.bretmichaels.com. Bret will be in Montreal on May 6th to promote his new album, "Songs Of Life". He is scheduled to appear on Musique Plus and perform three songs acoustically. He also has radio appearances planned.

Bret Michael's POISON bandmate Rikki Rockett has updated his website at www.rikkirockett.com CLUB ROCKETT has a new home at www.clubrockett.com! Go to it for Rikki news, CLUB ROCKETT news (including Summer 2003 Meet and Greet info) and a new store! Rikki's solo record, "Glitter 4 Your Soul", is available for purchase at www.glitter4yoursoul.com Rikki will be appearing in the August issue of Metal Edge, on sale in June.
---
Mascot Records is proud to announce the signing of MICHAEL SCHENKER GROUP. The release of the new album entitled "Arachnophobiac" is scheduled to hit the shops in mid-June. "Arachnophobiac" is an uncompromising, true to form, Heavy Metal tour de force featuring Schenker's imitable guitar signature that has made him a household name with guitarists throughout the world. Schenker is joined by an incredible line-up of musicians including powerhouse Chris Logan, drummer Jeremy Colson (Marty Friedman, Steve Vai) and legendary bassman Stu Hamm (Joe Satriani, Steve Vai). "Arachnophobiac" raises the bar to a new level and hits right between the eyes with a blend of classic and aggressive hard rock songs and is full of the kind of performances MSG fans have come to expect. Song order: Evermore; Illusion; Arachnophobia; Rock And Roll Believer; Into The Sands Of Time; Weathervane; Over Now; One World; Break The Cycle; Alive; and Fatal Strike.
---
MTM Music officially announced the release of the new Joe Lynn Turner solo album, "JLT", for June 16th. Tracklist: In Cold Blood; Jump Start; Dirty Deal; Love Don't Live Here; Excess; Let's Go; Cryin' Out Loud; Fantasize; Blood Fire; Drivin' With My Eyes Closed; Hit The Switch; and Reprise.
---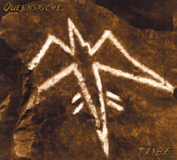 The official QUEENSRYCHE website has listed the band's new album "Tribe" for a July 1st US release. More details coming soon... Check out their new designed site at: www.queensryche.com
---
The PLOT is Michael Schenker & Pete Way doing what it is they do best - rocking hard n' dirty! This album, recorded in the down time during UFO's recent activity, has much more in common with the first couple of Waysted albums than either UFO or MSG.
Featuring the talents of former Badland's drummer Jeff Martin, it's pure rock n' roll, simple as that. Schenker's playing is as fluid and vibrant as ever, and Pete Way's stomach churning bass playing and excellent vocal performance make this an exciting - and hard rocking! - addition to the ever-growing list of UFO side projects. Check out the opening riff to 'Shake Down' for proof of how hard this record rocks!
Track listing: You And Me . Need Her Bad . Kicked Out . Miss You Tonight . Born Again . Take Another Shot . Shake Down . Senorita . Just My Luck . Wild Wild Things . Ain't Got You . Might As Well Go Drinkin'.
---
NIGHTRAGE, a brand new Hellenic/Swedish melodic death supergroup consisting of drummer Per M. Jensen (THE HAUNTED, INVOCATOR), melodic vocalist Tom S. Englund (EVERGREY), main vocalist Tomas Lindberg (AT THE GATES, THE CROWN), guitarist Gus G. (DREAM EVIL, FIREWIND), guitarist Marios Iliopoulos (EXHUMATION), and bassist Brice Leclercq, have signed a deal with Century Media Records. The group's debut album, "Sweet Vengeance", was recorded and mixed by Fredrik Nordstrom at Studio Fredman in Gothenburg. It is due later in the year.
---
MOONSPELL split with bassist :
Portugal's MOONSPELL have amicably parted ways with bassist Sergio
Crestana and will replace him during the recording sessions for their upcoming album with AMORPHIS bassist Niclas Etelavuori.
MOONSPELL will record the follow-up to "Darkness And Hope" between March 23 and April 12 at Finnvox Studios in Helsinki, Finland with producer Hiili Hiilesmaa (H.I.M., SENTENCED, AMORPHIS).
Among the tracks set to appear on the upcoming CD are the following:

01. The Southern Deathstyle
02. Lunar Still
03. From Lowering Skies
04. In And Above Men
05. Everything Invaded

The band, who recently completed pre-production for their new album at their own Inferno studios with producer Waldemar Sorychta (who has worked with the band on the "Wolfheart", "Irreligious" and "Sin" albums), are describing the direction of the new material as "the greatest, strongest and most personal songs we ever wrote. The [ambience] is both very classical and spiritual served by an intense lyrical support mainly focused in horror fiction, a clash between horror and beauty and what is in between those two dimensions."
---
Escape Music are proud to announce the signing of LAUDAMUS from Sweden. Featuring Peter Stenlund, Jonas Stenlund, and Jonas Cederteg. Title of the album will be "Lost In Vain", release date is June 16th, 2003. Special guests on the album are: Jeff Scott Soto (TALISMAN, Yngwie Malmsteen), Marty Friedman (MEGADETH), Kee Marcello (EUROPE), Mattias IA Eklundh (FREAK KITCHEN), Rob Rock (IMPELLITTERI), Howie Simon (Ken Tamplin, Glenn Hughes, Jeff Scott Soto) and Ed Roth (IMPELLITTERI). The result is an astonishing album with great songs, heavy rhythms, powerful choruses and a message that goes straight to the heart.
---
METALLICA have revealed the songs appearing on their new album "St. Anger": Frantic; St. Anger; Some Kind Of Monster; Dirty Window; Invisible Kid; My World; Shoot Me Again; Sweet Amber; Unnamed Feeling; Purify; and All Within My Hands. Production was handled one more time by Bob Rock. In addition to the eleven tracks on "St. Anger", the package will also include a free DVD of live rehearsal recordings of all eleven songs! Release in Europe is set for June 9th followed by the rest of the world on June 10th.
---
ROB HALFORD denied re-union!!!
Ex-JUDAS PRIEST frontman Rob Halford has issued a statement dispelling the persistent rumors of a possible reunion with his former bandmates and placing much of the blame for the proliferation of false information about his activities on his former management company, Sanctuary Music Group.
---
Magna Carta Records have announced the release of the new solo album "Diamond Dave" from former VAN HALEN singer David Lee Roth. The album is a mix of own songs and cover versions. Here the tracklist with credits in bracket: You Got The Blues, Not Me... (Savoy Brown); Made Up My Mind (Savoy Brown); Stay While The Night Is Young (Savoy Brown); Shoo Bop (Steve Miller Band); She's Looking Good (Rodger Collins, Wilson Pickett); Soul Kitchen (The Doors); If 6 Was 9 (Jimi Hendrix); That Beatles Tune (Tomorrow Never Knows) (The Beatles); Medicine Man (David Lee Roth); Let It All Hang Out (The Hombres); Thug Pop (David Lee Roth / John Lowery); Act One (David Lee Roth); Ice Cream Man (John Brim, Van Halen) and Bad Habits (Billy Fields). Release is set for July 8th.
---
ICED EARTH Split With Guitarist, & Begin Recording New CD ...
ICED EARTH have parted ways with guitarist Larry Tarnowski on the eve of the recording sessions for the group's new CD, tentatively titled "Glorious Burden". "[Larry] will continue his studies and we wish him all the best for his future endeavors," ICED EARTH mainman Jon Schaffer wrote on the band's official web site. "There will be a few different guest appearances on the record for the solo's and we will be deciding on a touring replacement in the near future. I'll be making that decision after the recording and will let [everyone] know who it will be in the next few months."
"Next week we begin recording drum tracks and the next [ICED EARTH album] is fully underway," Schaffer revealed. "We will be doing everything but the drums in my studio. The drums and the mix will be done in Tampa at Morrisound [Studios]. [Producer] Jim Morris and I will be flying to Prague to record the symphony in mid-May as it stands right now. I'm very much looking forward to that. We are kicking around the idea of a full surround sound mix of 'Gettysburg' on the DVD audio format as a bonus disc. We are checking on costs and all that fun stuff now to see if it's possible. I've always wanted to do this and this epic is the perfect choice for it.
"Also, we will be auctioning off the [ICED EARTH] drum kit for charity on ebay, but it will have to be after the recording due to my intense schedule." ICED EARTH's follow-up to 2001's "Horror Show" is due in late August/early September through SPV/Steamhammer Records.
---
Pony Canyon Japan have announced the full tracklisting for the new Glenn Hughes album "Songs In The Key Of Rock": In My Blood; Lost In The Zone; Gasoline; Higher Places (Songs For Bonzo); Get You Stoned; Written All Over You; Standing On The Rock; Couragous; Change (bonus track); The Truth; and Wherever You Go. The album was produced by Jeff Kollman and Glenn Hughes. Release in Japan is set for May 21st. Europe will follow in June via Frontiers Records!
---
JOE LYNN TURNER has decided to name his new solo album simply "JLT". Tracklist: In Cold Blood; Jump Start; Dirty Deal; Love Don't Live Here; Excess; Let's Go; Cryin' Out Loud; Fantasize; Blood Fire; Drivin' With My Eyes Closed; Hit The Switch; and Reprise. Joe has gone back to his bluesy, rock and roll roots and the songs are terrific! He is very excited about it and MTM Music say the new record is not "angry" as "Slam" was. The record features Al Pitrelli (MEGADETH, SAVATAGE) on guitar, John O'Reilly (RAINBOW) on drums and a European bonus track. Release is set for June 16th!
---
The new ZZ TOP album "Mescalero" is ready for release. Tracklist: Mescalero; Two Ways To Play; Alley-Gator; Buck Nekkid; Goin' So Good; Tamp; Punk Ass Boyfriend; Piece; Stackin' Paper; What It Is Kid; Liquor; Que Lastima; Me So Stupid; Crunchy; What Would You Do; and Dusted. Unfortunately we have no definite info regarding a release date. Some sources say mid of April while others name early May.
---
New TALISMAN album "Cats & Dogs". Tracklist for "Cats & Dogs": Skin On Skin; Outta My Way; In Make Believe; Love Will Come Again; Break It Down; Friend 2 Strangers; Sorry; Trapped; M.O.M.; Wherever, Whenever, Whatever; Lost In The Wasteland; Time; and Hell In Paradise. Release date is set for 1 May.
---
Japanese label King Records make May 1st the ultimate day for all fans of Jeff Scott Soto as the label has announced the release of Jeff Scott Soto's live album "Live At The Gods 2002" for this date.
Tracklist for "Live At The Gods 2002": Your Heart (intro); Let Me Entertain You; Break Your Chains; How Long; Love Parade - drum solo; Stand Up; Eyes Of Love; Warrior; Again 2 Be Found; I'll Be Waiting; Mysterious; Crazy; 4 U; Nobody Said It Was Easy; Just Between Us; Stranded; Don't Let It End; On The Run Again; I'm A Viking; and I'll See The Light Tonight.
---
FIREHOUSE's new bassist:
Their new guy is Dario Seixas, from the Los Angeles band Monkey Business, a Skid Row tribute. Dario has been playing with Monkey Business for about a year and his name was passed from Robbie Crane of RATT to Bill Leverty. The remaining members of Monkey Business - Don, Aaron and Greg want to wish Dario all the greatest success. While on Monkey Business, the band that Sebastian Bach has given the thumbs up to, are looking to replace Dario. Any bass players interested in auditioning for Monkey Business in Hollywood, CA can contact Tracy or Mike King of Westrock management at bookings@westrock.net
---
UFO have officially recruited former EUROPE/DOKKEN guitarist John Norum as a replacement for Michael Schenker. Norum was last rumored to be possibly joining the band back in 1996 when the "Walk On Water" tour went belly-up, but now after a recent stint with DOKKEN, he finally joins the band officially.
---
Timo Tolkki entered Finnvox studios in Helsinki with Mikko Karmila to mix the songs for STRATOVARIUS' "Elements - Part 2". Some vocal overdubs will still be recorded as well. Final tracklisting is not available at this time yet, but some songs that will be on the album include: "Alpha & Omega", "I Walk to My Own Song", "Awaken the Giant", "Liberty", "Season Of Faith/s Perfection", "I/m Still Alive", "Dreamweaver". The planned release date for "Elements - Part 2" is at the moment set for October 2003.
---
TESLA are still busy with writing and recording their new studio album. The band has more than 20 new songs in the can but only the best will make it on the highly anticipated comeback album. A few of the songs which are in the works are: Come To Me; Caught In A Dream; Got No Glory; Heaven; Words; Recognize; Look @ Me Now; Tuffy; Mighty Mouse; Into The Now; Suffering; Never Break; Only You; Eagle Eye; Bitter Bark; Space Jam; House Of Glass; and Tremolo. For more details visit the band's official website at www.teslatheband.com
---
From the official LILLIAN AXE website comes the following info: LILLIAN AXE has officially begun recording their upcoming new studio release. Steve and Ken have been in the studio in New Orleans for three days. Ken is laying down drum tracks, and so far he has completed his part for six songs: Waters Rising; All But Gone; Thirst; Fear Of Time; Become A Monster; and The Second Of May. According to Steve, the drums sound very big, along the lines of John Bonham. Next week Darrin will travel down to do bass tracks. Stay tuned for updates along the way at www.lillianaxe.com
---
SILENT FORCE, featuring singer D.C. Cooper and former SINNER guitarist Alex Beyrodt, are working on their new album tentatively entiteld "Line Of Attack". A fix release date hasn't been set so far. Production will be handled by Dennis Ward (ANGRA, PINK CREAM 69) and the album will include 14 tracks.