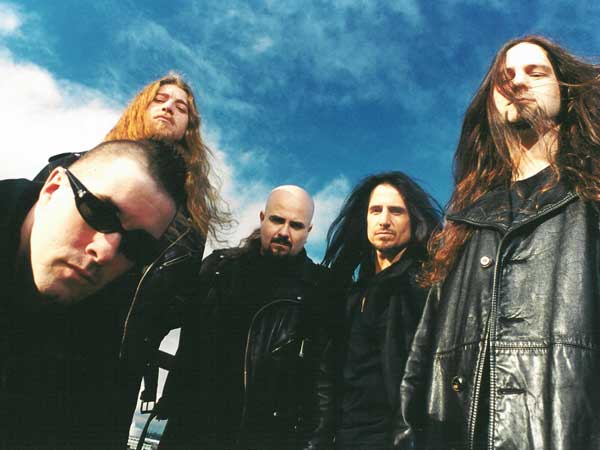 1.First of all I must say that your new album is very good and very heavy! Tell us the latest news from the band. Are you going to make a tour to promote your new album? Which countries are you going to visit? (I hope that you will come to Greece too).

J : Hiya dude; no problem and much appreciated! Thanks!

Greece for sure my friend! We havenít been to Greece that many times but it has some of our best fans there! Working on dates in May or early June! See u there!

2.Well I guess that you had something like "synthetic-orgasm"! New album after almost a year.Do you feel better with yourself and ready to gain back all those "wasted" years?

J: Haha!!!

Maybe! After we lost Randy Rampage, Joe and I teamed up and recorded Carnival (with Ray Hartman) pretty quickly. We had some good momentum from the Criteria cd so I knew I had to move and work hard and fast to keep it going! Joe did great on Carnival and, with some good touring, we sold a lot of cds. Now the pieces of the Annihilator puzzle look complete; let's see

how fans react to the new experiment in real metal!!!

3.Do you think that the current line up of Annihilator is the best that you could have and finally there would be no changing of members in the future?

J: One of the best; definitely my favorite Annihilator vocalist! One thing I take pride in is knowing that I play and have played with some of the best musicians in metal over the years. One thing that a lot of our fans respect me for is making sure that, despite changes to the line-ups, I always deliver a top-of-the-line live band for them. As for member changes in the future, who knows! We sure have a killer bunch of troops for this battle!

4.Can you tell us some things about the lyrics of the album? What's the concept behind the title "Waking the Fury"?

J: Lyrically some are about important things, some are not and some in between! Like life. The title is taken from the first few words of the song Striker. The "fury" would mean the aggression that appears in full force on this new cd. Pure speed and aggression but without sacrificing the melody that I love from the 80's real heavy metal bands like maiden/priest/acdc/ etc...

5.Are Annihilator going to take the same thrashy direction in the future as they have right now?

J: No idea; the only time I have ever planned or tried to consciously go in a direction was on Set the World on Fire.I love that cd but I was getting a lot of pressure to write more "sellable" so I wrote some ballads and lightened things up for that one. I love the cd but I wont ever write a cd

to please others again. Maybe melodic stuff will flow like wine some day like a ballad or a classical instrumental but for now, we have speed and aggression! HA!

6.Do you feel some kind of a pressure with every new album that you release? Maybe the funs of the band expect after all those years from you to release the second "Alice In Hell".

J: Nope; most of the fans who wanted this left the Annihilator fan club many years ago. We have built and maintain a large, almost underground" following because of the progression; not the endless search to find something in the past. I can never write an Alison Hell again but, back

then, I could never have written a King of the Kill or a Precious Lunatic Asylum! I live for today and tomorrow!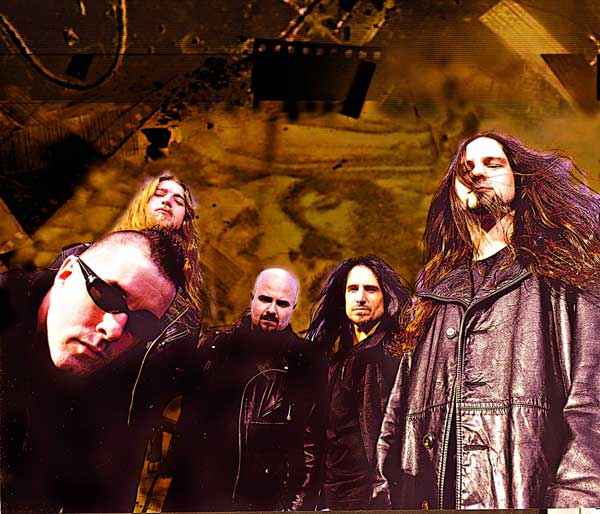 7.Give 5 advises to all those who are playing guitar and they admire you. How can they improve their way of playing?

J: a)Listen to lots of styles of music; not just one.
b)Have fun and enjoy the instrument or don't play it at all
c)Donít smoke cigarettes or get hooked on booze or drugs.
d)Criticizeyour songs; never think you are "great"; you are not.†
Criticizing them will make you write them better and you will learn!
e)You can only accomplish goals in life by hard work and some luck;†half the battle is doing the "right" work and not the "wrong" work.†
There you go! HA! Teacher Jeffery! CLASS DISMISSED!†


8.And now we go on with the "Weird Questions"!!! If your wife were selling your half album-collectionjust to buy for her a good ring how would you react?

J: I would ask her why she just didnít use our credit card! Then I would sell her other ring to get my cd's back! HAHA!

9.Coming to the end, please tell us what it is that occurs to you with regard to the following classics:

J: a) Judas Priest- Painkiller: KILLER. Halford at his most aggressive. Tipton learning new tricks. Travis kicking double bass ass! The cd that was created to get us on tour with them in 1991 !HA! b) Queensryche - Operation Mindcrime: Never got into it; many of my friends did and it was a huge cd but I could never get into it.
c) Iron Maiden - Somewhere In Time: Not too familiar with it. I liked everything from Powerslave and back. d) Phenomena - Phenomena: Never heard
e) Annihilator - Alice In Hell : The song and cd that started turning most guitarists/musicians' dreams into a reality! Party time, tour time, meeting famous people time, lots a women and booze time! Also got a bit of respect as a guitarist as well! HA!

10.I wish you the best for your new album. The last words of this interview belong to you.

J: Thanks so much; very grateful to have the opportunity to talk to all of you!

See you on tour and, if you only buy a few cds, buy Waking the Fury; it is

killer my friends!

JW

by Thanos (Mc)